Meet the Practitioners at
Gibsons Chiropractic Health Centre
A Wellness Centre in Gibsons That You Can Trust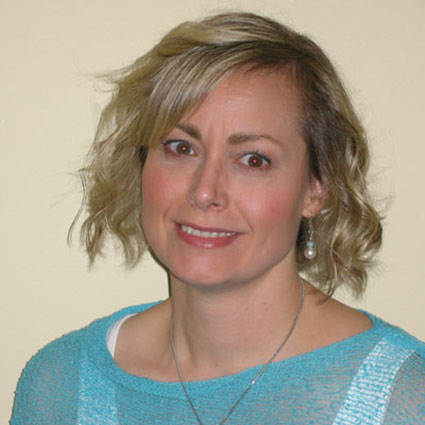 Dr. Stacey Rosenberg
I was born in Vernon, BC and grew up in the Salmon Arm/Shuswap area. I knew I wanted to work in health care, but not with prescription drugs or surgery. I valued my holistic upbringing. I can remember going on walks with my mum when I was younger and her showing me which herbs were for what. I also had a great uncle who was a chiropractor. I've always enjoyed helping people and I wanted to help them in a natural way. It was in college that I felt I could best do this by becoming a chiropractor.
After completing an associate degree (Diploma in General Studies) at
Okanagan University College
, in Kelowna, BC and one year at Carleton University in Ottawa, Ontario, Dr. Stacey commenced her chiropractic training at RMIT University in Melbourne, Australia. She graduated from the five-year double Bachelor degree Chiropractic program (Bachelor of Applied Science (Clinical)/Bachelor of Chiropractic Science) in December 1999. After completing her Canadian Chiropractic Examining Board's registration exams, she became a registered Doctor of Chiropractic in British Columbia.
Dr. Stacey is a sought-after chiropractor who regularly submits articles to several local publications including the Coast Reporter and The Local. She also has been published in:
West Coast Families magazine (2004)
Canadian Chiropractor printed magazine and digital magazine (February and April 2009)
Canadian Chiropractor online magazine, Chiropractic Economics printed magazine (April 2nd, 2008 issue)
Edmonton's Child (March/April 2009)
Chiropractic Economics online magazine
Canadian Parents online magazine (December 2008)
International Chiropractic Pediatric Association's Pathways magazine (Issue 20 Winter 2008)
Dr. Stacey has also been featured in Just Business magazine (November 2007), Going Coastal online magazine (Oct 2008 to present). In CoastParents.ca, Dr. Stacey was featured in a parent profile (October-November 2008) and was a regular contributor to the "Ask an Expert" section. She was also a regular contributor to NaturalBabyPros.com and their monthly e-newsletter.
Dr. Stacey is the author of Natural Pregnancy, Natural Baby first published in September 2008. The second edition of her book entitled Natural Pregnancy, Natural Baby Second Edition – Natural Remedies from Preconception to Postpartum was released in May 2013.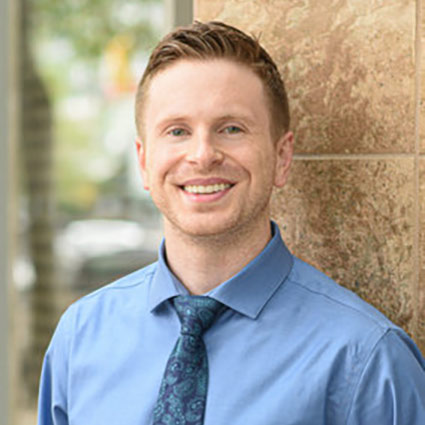 Dr. Jonathan Lloyd
Dr. Lloyd graduated with his four-year undergraduate degree in Kinesiology from the University of British Columbia. Dr. Lloyd completed his four year doctorate of chiropractic at Canadian Memorial Chiropractic College. He has a diverse background in chiropractic working with a variety of patients including runners, endurance athletes, recreational athletes, chronic pain patients, and more.
He uses a variety of methods to assess patient's injuries including functional movement screens, biomechanical assessment, posture screens, orthopedic testing, muscle testing, and x-rays. Treatments involve a series of spinal and joint adjustments, soft tissue release, stretching techniques, sport taping, individualized rehabilitation exercises, home-care, and pain management strategies. Dr Lloyd utilizes many sport specific chiropractic techniques in his treatment plans. He is dedicated to keeping all patients moving well and moving often. His goal is to get you back to doing what you love most.
Dr. Lloyd has lived in Lynn Valley for almost three decades. In his spare time he enjoys competitive running, hiking the North Shore, and biking the Seymour Demonstration Forest. His passion for running allows him to be active and involved in the Vancouver running community.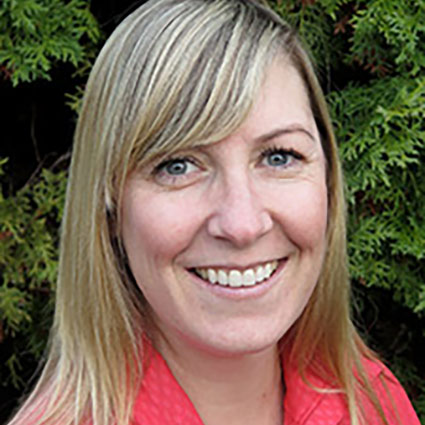 Michelle Gatrill, RMT
Availability: Monday – Thursday
Michelle Gatrill has been a Registered Massage Therapist for 15+ years. Michelle graduated in 2005 from West Coast College of Massage Therapy. During her first year of practice, Michelle worked in a general practice setting and in 2006 she joined a clinic in Vancouver that had a very strong Prenatal and Postnatal focus. In December 2015, Michelle and her family relocated to the Sunshine Coast. Michelle is extremely excited to be part of the Gibsons Chiropractic Health Centre team!
Michelle's areas of interest are: prenatal and postnatal, headaches (migraines and tension), TMJD, anxiety, fibromyalgia, stress, overuse syndromes and chronic pain. Michelle is passionate about the benefits of Massage Therapy and her goal is to provide comfort and support in a professional environment.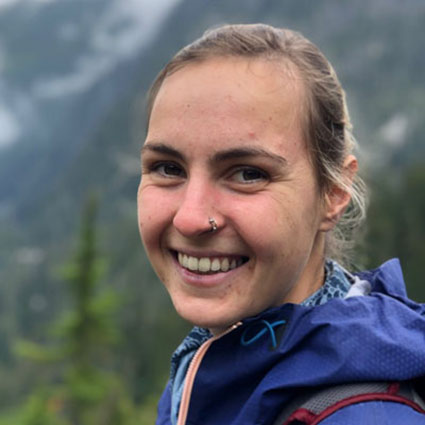 Rebecca Gorgitza, RMT
Availability: Tuesday – Friday
Since graduating from the Okanagan Valley College of Massage Therapy (OVCMT) in 2015, Rebecca Gorgitza has worked in both therapeutic and relaxation settings.
Rebecca has experience treating a wide variety of injuries, aches, and pains including headaches, whiplash and car accident related injuries, tendonitis and overuse syndromes, sport injuries, and chronic conditions such as arthritis, sciatica, and frozen shoulder. She has completed courses furthering her knowledge of lower back and hip pain, and has a special interest in addressing headaches and neck injuries.
She is a strong believer that the perfect treatment should address your therapeutic needs while still being enjoyable and relaxing. Using a variety of massage and mobilization techniques Rebecca will work with you to create a unique treatment plan to help you achieve your health and wellness goals.
Read more about Rebecca »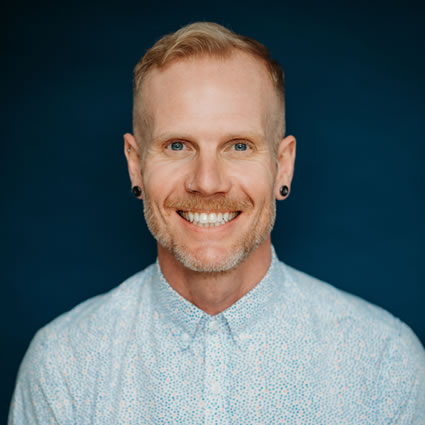 Devon Lachance, RMT
Availability: Monday-Friday
Devon graduated from the West Coast College of Massage Therapy (WCCMT) 3000 hour program in 2010 and is a member of both the College of Massage Therapists of BC, as well as the Registered Massage Therapist's Association of BC. As a strong believer in
the importance of ongoing education, Devon continues to take courses to improve the care provided to his patients and returned to WCCMT from 2012 to 2015 as an educator.
While each treatment is focused to specifically address the issues of the individual at hand, Devon is trained in a variety of massage therapy techniques that include myofascial release, end range loading, trigger point therapy, facilitated stretching, joint mobilizations and deep tissue massage.
Read more about Devon »
In his experience as an RMT thus far, Devon has had success rehabilitating conditions such as adhesive capsulitis (frozen shoulder), plantar fasciitis, chronic low back pain, whiplash, chronic headaches, TMJD, and tendinitis. Devon also continues to have success in treating neurological conditions such as sciatic pain/impingement, thoracic outlet syndrome, and carpal tunnel syndrome.
In 2018, after treating in Vancouver for nearly a decade, Devon decided to relocate his practice to the Sunshine Coast. With sensitivity and respect, Devon serves a wide variety of clients from a trauma-informed perspective, and is always open to meeting and treating new people.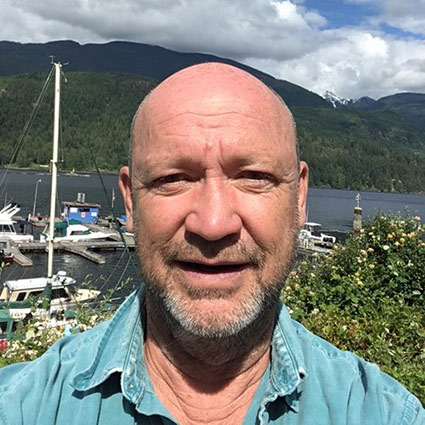 Chris Hogan, R. Ac.
Availability: Tuesdays, Saturdays
Chris Hogan founded and trained at Grant MacEwan University; moreover, Chris comes with over twenty years of clinical experience. His areas of focus are Orthopedic Acupuncture, Chronic Pain, Sports and Work Injuries, Migraine Headaches, Fertility, Chronic Illness, and Stress Disorders.
For more information or to book an appointment with Chris, please call our office at (604) 886-7080 or
book online
.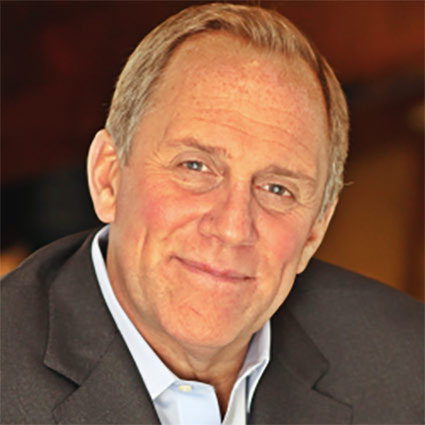 Dr. Scott Russell, DPM
Availability: Wednesdays (generally once a month)
Dr. Russell will be offering his services to patients with podiatric complaints and conditions requiring both conservative and interventional treatment. He has been in practice for 40+ years. Dr. Russell is a graduate of the Illinois College of Podiatric Medicine (now incorporated into Chicago Medical School). He completed his residency in both General and Surgical Podiatry at Vancouver General Hospital in conjunction with UBC Medical School. After his residency, he spent six years on the orthopedic surgical staff at St. Francis Hospital of New Jersey Medical Centre and on staff at Princeton University Medical Centre.
Dr. Russell has practiced with the Seymour Health Centre in Vancouver for the past 28+ years and as a Podiatry consultant for Medicentres of Canada in Alberta for the past 19 years. He is licensed to perform foot surgery by both the British Columbia and the Alberta Podiatric Medical Associations. He has passed the medical boards in the states of Vermont, Washington, and New Jersey as well as British Columbia and Alberta. He routinely performs surgery for certain bunion deformities (medial eminence resection and hallux limitus repair), hammer toes, neuromas, subluxed metatarsals, fibromas and other benign lesions, ingrown toenails, fasciotomies, and heel spur resections. A big part of his practice involves treating orthopedic deformities and acute complaints of both children and adults with functional root method orthotics. He also administers cortisone injections and neurolysis injections for recalcitrant neuromas, fasciitis, capsulitis, and tendonitis.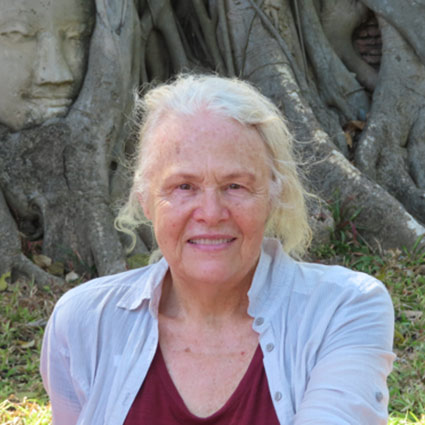 Louise Chivers, Registered Clinical Counsellor
Availability: Thursday in-person, other days via video link
Louise moved to the Sunshine Coast in 2021, leaving Vancouver and her busy private practice.
Now semi-retired, she is using her skills garnered after nearly 40 years in the field to support folks here on the coast with their anxiety related issues.
Louise has worked in addictions, mental health and group therapy for anxiety disorders. For this phase of her practice she is focusing on helping those with anxiety issues. People with post-traumatic disorder, panic attacks, excessive worrying, social anxiety, obsessive compulsive disorder, even specific phobias, will benefit from Louise's approach.
Louise uses the evidence-based psychological treatments of cognitive behaviour therapy (CBT) and eye movement, desensitization and reprocessing (EMDR), as well as attachment and development theory in her approach.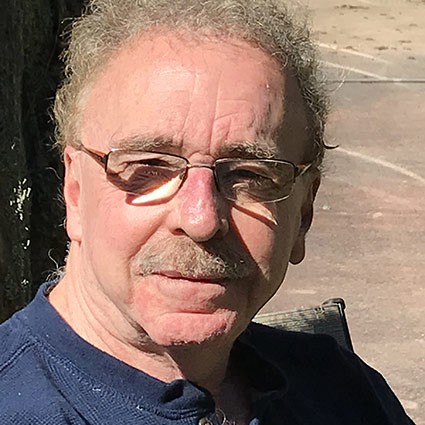 Michael McLaughlin, RTC
Availability: Mondays in-person, Tuesday-Friday via video link
Michael provides person-centred counselling for individuals and couples. He uses a variety of counselling approaches, including Internal Family Systems (parts therapy), Gestalt, CBT, Emotionally Focused Therapy for Couples (attachment based), and Mindfulness.
Michael assists with issues of relationships, anger resolution, life crises, depression, anxiety, low self-esteem and trauma. He specializes in substance and behavioral addictions. He is the Executive Director of the Centre For Healthy Internet Use, which provides counselling for digital dependencies and public education on learning and development issues.
His approach is integrative, attending to the psychological, physical and spiritual (quality of life) health of the whole person.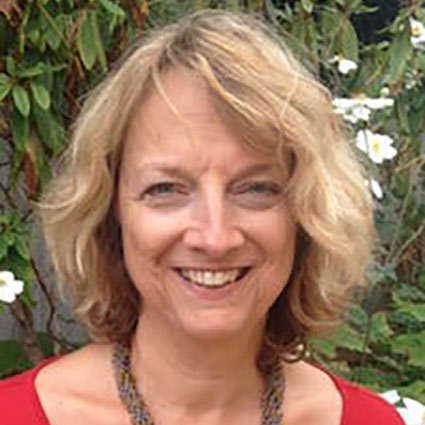 Lynn Mackay, RCSHom, BSc, SCCD, DCH
Availability: Fridays
Lynn has over 25 years experience supporting health with children, families and individuals.
Your health history and current health symptoms on physical, mental and emotional levels lead me to a Homeopathic constitutional remedy that will assist your holistic body to regain its natural healthy state. This opens up new growth on all levels as your body, mind and spirit can now flourish.
Chronic problems such as arthritis, anxiety, panic attacks, depression, digestion problems, migraines, menopause, PMS, allergies, UTI's, skin rashes, to name a few, can improve and disappear in many cases never to return. Flus, colds, coughs, fevers, infections, surgeries and dental work can all be assisted and supported by acute homeopathic remedies.
Experience for yourself what children tell us about our lives. The PresentChild® method provides a core solution for parents and their children. The child is a powerful healing force in a family. Children are the perfect remedy for their parents and the cured parent is the perfect remedy for the child. The story a parent tells about the child's problems when 'translated' strikes a chord for the parent that enables healing to take place within the parent and the child. The process is simple and remarkably precise.
The PresentChild® Method was developed by Janita Venema. For more information, please visit the website at Presentchild.com.
For more information contact Lynn by calling or texting (604) 741-7691 or email
lynnmackay@telus.net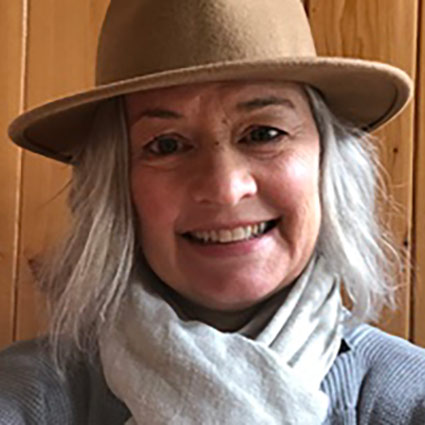 Ms. Heather Dale, MA, RSLP, CCC-SLP (c) #1590
Availability: Monday, Wednesday
I am a Speech-Language Pathologist who has worked in White Rock/South Surrey/Langley schools and private practise for the past 29 years. I am happy to now call Gibsons Chiropractic Health Centre home and excited to move my practise here.
I am currently wait-listed for clinic hours & appointments but encourage you to contact us to add your name to the list. I am looking at adding an additional day in the near future!
---
Meet the Practitioners at Gibsons Chiropractic Health Centre | (604) 886-7080